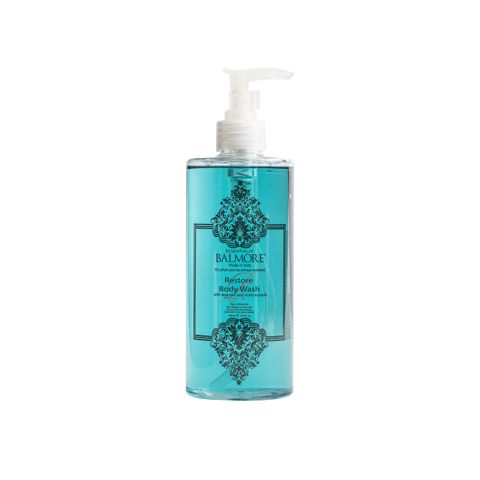 Balmore Essentially Restore Body Wash 400ml
Balmore Restore Body wash.Made in Italy. Infused with Lavender and Violet extracts. Our gentle cleansing concentrated formulation guarantees no harshness on your skin with our slightly alkaline concoction.
Containing no animal extracts and not tested on animals, this hypo-allegenic and dermatologically tested body wash does not foam up much resulting in less dryness felt on skin after washing off. 
Extremely suitable for sensitive skins that are dry and damaged by harsh weather or red and sore. 
Beautifully scented leaving you feeling relaxed after every bath!
Try it to believe it!
Ingredients List:
Water, SLS, Cocamidopropyl Sulfate, Sodium Lauroyl Sarcosinate, Sodium Chloride, Glycerin, Trehalose, Parfum, Lactic Acid, Methylchloroisothiazolinone, Methylisothiazolinone, Aloe Barbedensis Leaf Extract, Lavender Extract, Violet Extract.