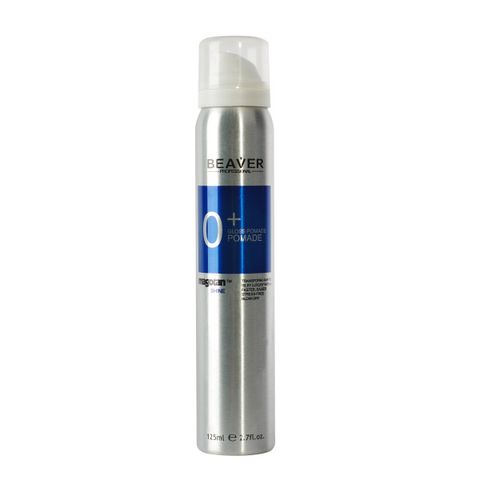 Beaver Professional Magotan 0+ Gloss Pomade 125ml
A UV-filtrated formula that helps resist damaged caused by heating, sunshine and our environment. Help to emphasize colour of hair and prevents loss of colour Contains anti-static components that help prevent breakage of hair. Does not leave hair feeling oily or sticky. Easy to clean.
No holding effect.
A weightless oil that reduces fly away hair on already styled hair providing a shiny finish.
Exceptionally suitable for people with extremely volumnest hair that requires taming.
Pretty much a 'hair softener' and provides best UV rays protection.
Water soluble - this means it can be restyled just by damping your finger tips with a bit of water and it also means: NO RESIDUE after shampooing!
EXTREMELY FLAMMABLE.
Ingredients as indicated on bottle:
Cyclomethicone, Dimethicone, Parfum, Tocopherol, C12-15 Alkyl Benzoate, Natural Essential Oil, Multiple Fruit Acid compound, Zinc Oxide,Fibroin.