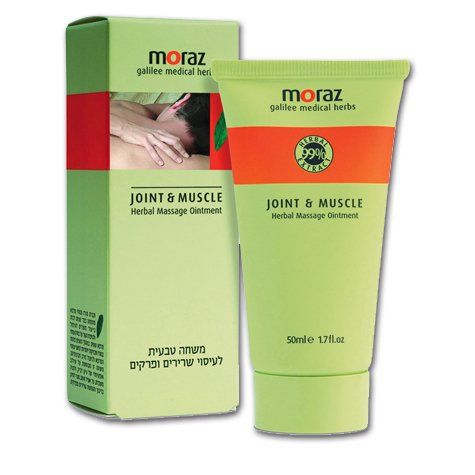 Moraz Galilee Medical Herbs Joint & Muscle (J&M) Ointment
Not suitable for pregnant women. For massage unto sore Joint and Muscles. No coolling effect but has a numbing effect to aid healing and releasing the pain. Be patient and massage a few seconds and let the muscle relax to a pain free sleep. Approved by Israel Diabetics Association. Made in Israel.
A natural ointment for the relief of stiff muscles and joints containing Hyssop, Bay Laurel and Inula. Contain 99% Indian Ginseng, Sage, With Hazel and Bay Leadf and other high concentration plant extracts to improve and relieve tension in the shoulders and necks, muscle aches and fatigue, heels , joints and back pain. Can promote blood circulation, help reduce swelling and remove blood stasis. Does not contain any irritating chemical ingredients, nratural and gentle in muscle, it is an ideal health care and soothing massage cream, suitable for sentive skin.